How To Add Icon In Wapka Site
Wapka.com allows you upload and add your own icons in your wapka site.
you can add icons in any wapka site with following easy steps.
Icons on site gives a professional looks and pleasant view.
you can add icons in diffrent size like 10x10px to 100x100px.
i will suggest you to use icons in wapka with size 16x16px.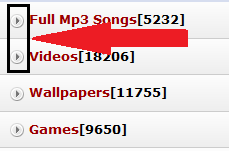 icon demo
We can also use icons as a link to bound your wapka site pages or icon just before the link.
we can also add different icons in same site or also in different codes.
You Can also add icons in registration page to make it beautiful.
How To Upload Icon In Wapka
You need to collect some small size icons from web which you want to use as icons, if you don't have check here-
http://softicons.com
After collecting the icons you need to upload in your wapka site, login to site and follow the procedure.
*. go to file maneger
*. upload icons.
*. now will find uploaded file in file maneger click on file id.
*. next to it you will find "use as a picture" option, click on it.
*. now last step, select icon size as 16x16 (recomended).
Remember
Here one thing must be note that if your icon have 20x20px size and you are uploading icon with more than 20px like 30x30px then transparent background of your icon gets black, it doesn't matter when you have black background site, but in case of other it will appear poor.
so you must select closer size for icon with its original diamention.
Now our half work is done,
how to use icon on wapka pages?
Their are two methods to use icons in wapka
1. direct URL
2. icon id (Easy and recommended)
1. direct url
go to wapka >edit site> pictures
find uploaded icon, click on "U" and copy the HTML code.
Now when you want to use that icon just put the icon code in WML/HTML section in EDIT site section.

2. icon id
go to wapka >edit site > picture
find uploaded icon, note the icon id given in the form of "IC-XX" where XX must be a number like :ic-1:.
When you want to use icon just put that icon id in WML/HTML code, your icon will apear there.
you can also use icons as link, just check the "add link" section.
Why To Add Icons
It's Simple. Icons on webpage give a professional look and great user experience.
Just use correct icon and look your wapka site!
It's better than any other!
But you should be careful to select icon.
Large icons may slow down your wapka site loading.
now we have learn how to add icons in any wapka site with these simple methods.
upcoming post tell you more about wapka.com .